INSURANCE NCA MEDICAL ASSOCIATES ACCEPTS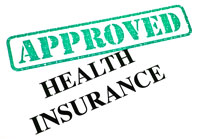 MEDICARE/MEDICAID
NCA Medical Associates, P.A. gladly accepts both Arkansas Medicare and Medicaid, including AR KIDS. To insure proper filing of claims and prevent delays in being seen, please make sure that all information is up-to-date and a physician at our clinic is listed as your Primary Care Physician.
We are happy to file all claims with Medicaid and Medicare, but please be aware that not all services are covered, and that you may be asked to sign a waiver to pay for services that are not covered. Services that are not covered, such as shots and sports physicals, will need to be paid for at the time of visit.
PPOs and HMOs
North Central Arkansas Medical Associates participates in many of the area PPO's and HMO's. Please verify that our practice is listed as a participating provider prior to your visit. Any deductibles or co-payments are due at the time services are rendered.
AUTOMOBILE ACCIDENTS
Occasionally, we are called upon to see patients after their involvement in an automobile accident, and we are happy to do so. However, please be aware that because of the involvement of third party insurance, payment for services is due upon being seen. Insurance for motor vehicle accidents will not be filed through our office.
WORKMAN'S COMPENSATION
Our clinic provides Worker's Compensation services to many of the area businesses. Verification of the case is needed by the employer prior to being seen by a physician, this insures that all services are paid for and do not become the responsibility of the patient. We realize that this may be an inconvenience, however, this policy serves as a protection for the patient, insuring that all documentation is in order and that proper treatment is given.